NEWS FROM ECUS WINNERS: PEOPLE-PLANET- PROFIT: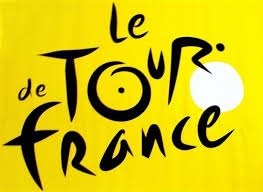 A LIGHTER WORKPLACE: BKS TOUR DE FRANCE
The motto at Baldwin Krystyn Sherman Partners (ECUS Sustainable Business Award Winner 2011) is "Work hard. Have fun. Make lifelong friends." Their commitment to providing holistic insurance solutions for their clients is equal to their commitment to provide a radically different kind of work environment for their colleagues. BKS believes that when employees are made to feel safe and valued, both physically and financially, a culture emerges that promotes hardiness, capacity and commitment: a Culture of Vitality™.
This Culture of Vitality is something BKS strives to achieve each and every day, and the wellness of their colleagues plays a huge role in its success. Over the next month, BKS is implementing a fun wellness challenge to spark or to reignite colleagues' interest in a healthy lifestyle.  The BKS Tour de France is an activity challenge for BKS colleagues designed to run during the 23 days of the actual Tour (June 29-July 21, 2013). Each participating colleague is urged to wear a pedometer and track their steps (or the exercise equivalent of steps) during this period. Colleagues will be divided into teams for competition and encouragement.  This challenge not only generates lighthearted fun, but provides an opportunity to raise awareness  by simply moving each day. BKS believes that by giving their colleagues tools to help them live a more balanced lifestyle, they maintain a more productive, happy and overall positive work environment—A Culture of Vitality.