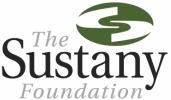 Sustainable Business Awards
Wednesday, June 10, 2015
The University of Tampa
Vaughn Center, 9th Floor
11:30 am to 1:00 pm
The Sustainable Business Awards is an annual awards event that since 2008 has recognized and honored for-profit businesses in the Tampa Bay Area that engage in practices that not only increase economic opportunities but also improve the environment and community. See 2008-2014 SBA winners. 
Advanced tickets to the Sustainable Business Awards are no longer available.  A limited number of tickets may be available at the door.  Please call Jennifer at 727/254-9101 for ticket information.
The Sustainable Business Awards is presented in partnership with The University of Tampa Center for Ethics. The awards luncheon will be held at The University of Tampa Vaughn Center, 9th floor on Wednesday, June 10, 2015. The event is open to the public.
During the event, large, medium and small businesses are recognized based on their contributions to building a sustainable economy in Tampa Bay. A sustainable business award winner focuses on the well-being of people, planet and profit. Award criteria is based on the Global Reporting Initiative, which is considered the international gold standard for measuring sustainable business. Criteria development and business evaluation is accomplished by The University of Tampa MBA students under the guidance of UT faculty in the Sykes College of Business.