Sustainable Business Coalition of Tampa Bay
Companies See Sustainability as Having Key Role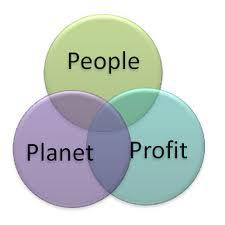 Some 42 percent of companies in 2012 — more than twice as many as in 2006 — say sustainability plays a key role in their business operations, according to a study by Siemens and McGraw-Hill Construction. In 2006, 18 percent of companies did so. The latest study shows companies are institutionalizing sustainability into business policy and practice, Siemens and McGraw-Hill say. (Source: Environmental Leader, 2012-10-29)    Read More
Goetschius Challenges Tampa Bay to Achieve Sustainability

from Tampa Bay Business Journal by Herb Goetschius
As a former president of local steel company, McNichols, one of my proudest moments was receiving the Earth Charter US Sustainable Business Award on behalf of the company. It's a distinction recognizing local businesses in the Tampa Bay area engaged in practices that increase economic opportunities and improve the environment, employees and community. Read More
Why Join SBC?
According to a 2009 study by AT Kearney, businesses deemed sustainably-focused in 16 of 18 industries financially outperformed their peers by 15% during the financial crisis. Sustainable Business Award winners represent some of the most creative minds at the forefront of sustainable business practices in Tampa Bay. If you value learning and growth, counsel from successful business peers and have the desire to improve your Triple Bottom Line of  People, Planet and Profit, joining the coalition is a must. Join SBC
Power of Sustainability - Power of Your Brand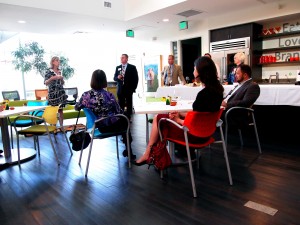 Walker Brands, Sustainable Business Awards winner, shared how telling and promoting your story of sustainability helps you connect to your customers and elevates the power of your brand.  They hosted the "Power of Sustainability - Power of Your Brand" event.
"It was extremely insightful to see how a marketing company like Walker Brands continues to leverage the positive energy and emotions that go along with being a sustainable company. I learned that as a member of the sustainable business community we need to continue to shine the light on all the great things that we are doing as well. Don't let a good story go untold!"   ~David Smiles, New Business & Product Development, Coastal Wipers, Inc.
Marketing the Sustainable Things You Do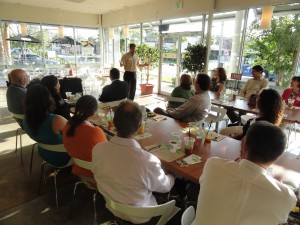 EVOS, Sustainable Business Award winner, embeds their sustainable business practices into their marketing in a fun and engaging way. They hosted the "Marketing the Sustainable Things You Do" event.
"If you couldn't make the event at EVOS, you missed out on something really special! Of course there was great food and a chance to chat with other green businesses owners. But it was also a rare opportunity to learn from owner Alkis Crassas about the specific things they do to run a successful, profitable green business. Great stuff! I'll be visiting EVOS often!"  ~Alison Lueders, MBA, CKM, Great Green Editing
Elevate Your Game!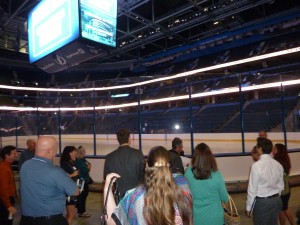 Tampa Bay Lightning, Sustainable Business Award winner, is committed to make a difference in the community and in the environment today and for future generations. They hosted "Community & Environmental Initiatives: Elevate Your Game!"
"It is exciting to see the Tampa Bay Times Forum and Lightning work toward a more progressive and sustainable future. I hope their efforts can be used as a model for surrounding businesses and pro sports teams throughout the state of Florida and beyond. They have proven that sustainability makes financial sense, and they can be seen as leaders in protecting our natural resources and environment. Let's continue the momentum and push the bar higher in sustainability efforts. I commend their hard work and dedication." ~ Tara LaSalla, Account Manager, Going Green Tampa


SBA Winners 2008-2012

Meet the 2008-2012 Sustainable Business Award winners. These are businesses doing amazing things in their community, for their employees, for the health of our planet and for the long-term stability and profitability of their businesses. They are inspiring, and they make a difference. Winners List